Dr. Kevin Curran is the founder of EthnoHerbalist. He holds a PhD in molecular biology and currently serves as a professor at the University of San Diego, teaching courses on Cell Biology and Ethnobotany.
Kevin created the EthnoHerbalist website to serve as a digital platform that educates a broad audience about the fascinating world of medicinal plants.
Dr. Curran received his doctorate from the University of Washington. His dissertation examined the genetic decisions of stem cell populations in vertebrate embryos.
Previous work experience:
plant-fungal research at Southern Oregon University (1)
(publications included in parentheses)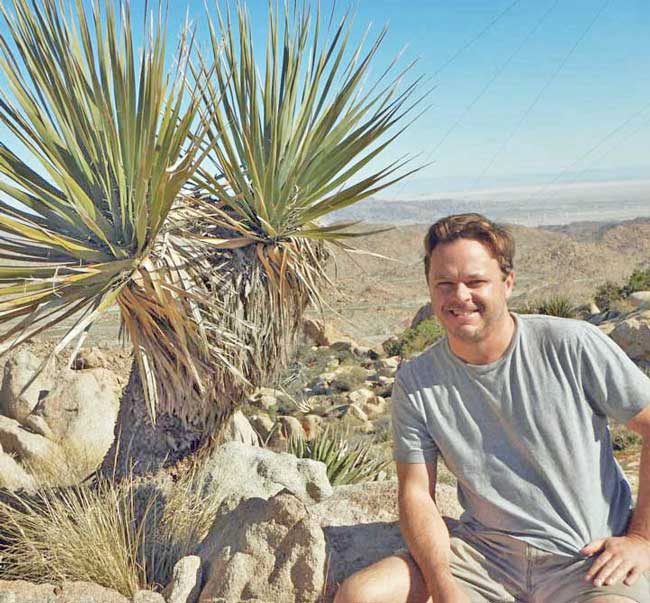 Dr. Kevin Curran and a mojave yucca near In-Koh-Pah, in southeastern California.
A few ongoing projects on the EthnoHerbalist site…
If you're interested in working/collaborating with the EthnoHerbalist site, please contact us here.
At EthnoHerbalist, we are interested in the health benefits and cultural history of medicinal plants.
Much of modern medicine is derived from plant compounds. In fact, approximately 40% of drugs currently on the market are based on compounds first found in plants.
We are interested in the biological mechanisms by which plant compounds can impart a benefit to human health. What is the active compound in the plant? How does this compound interact on the cellular and genetic level in our bodies?
We're also interested in the historical background of medicinal plant usage. Many of these beneficial plants were first discovered by early foragers. Indigenous people from all parts of the world used their local, native plants to treat illness and increase their chance of survival. This knowledge was passed on through generations. Often, the medicinal plant is still in use today.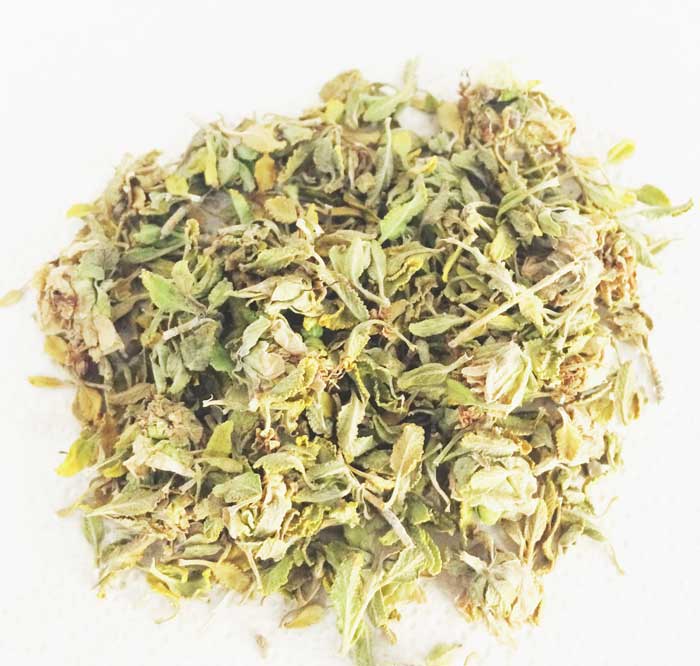 A species of sage endemic to the Mojave Desert.

In general, the EthnoHerbalist is focused on 3 plant related projects.
A comprehensive review of the ethnobotany of southern California.
A series of articles assessing the scientific basis behind plant based medicines.
A small, research program focused on identifying novel, bio-active plant compounds
Currently 4 out of 10 people use herbal supplements to maintain good health or address a specific ailment. This begs the question: Are these people taking the most effective brand of supplement?
A recent report from the NY Attorney General office has brought into question the authenticity of some herbal supplement companies. Unfortunately, if you walk into a big retail store and pick a bottle off the shelf, you may not be getting the actual plant advertised on the label. This is a major problem.
At EthnoHerbalist, we perform consumer research to seek out legitimate manufacturers that verify the potency and purity of their product. This can be done with third party quality control (phytochemical analysis and DNA testing). We also look for supplement companies that exhibit high standards for their farming and manufacturing process.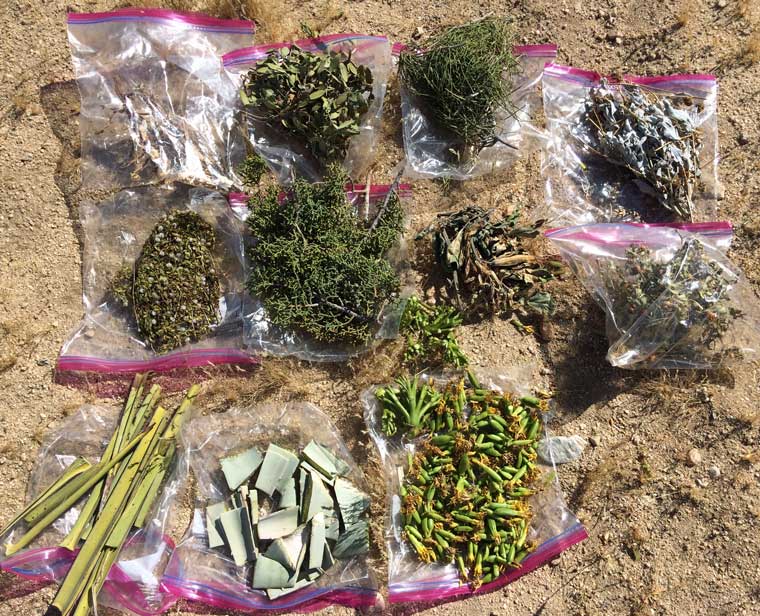 EthnoHerbalist
PO Box 7813
San Diego, CA 92167
206-790-3211
kevin@ethnoherbalist.com