Background on butterbur
Butterbur is a shrubby plant from the sunflower family that boasts large rhubarb-like leaves and thick creeping roots. This plant grows naturally along riverbanks and marshes throughout Europe and Asia. For more than 2000 years, butterbur has been used to address conditions ranging from pain, fever, spasms and headaches.
In 1988, PA free butterbur was officially recognized by the German government as a legitimate prescription for migraines. This verdict was based on German clinical trials demonstrating that the use of butterbur for migraines may reduce incidence by 50% among long time migraine sufferers (Diener, 2004; Grossmann, 2000; Lipton, 2004; Pothmann, 2005).
In this article, we discuss the biological basis for the effect of butterbur on migraine headaches. At the end of the article, we discuss factors to consider when choosing a butterbur supplement.
Botanical illustration of butterbur plant in full bloom on left. Dried butterbur preparation in capsules on right.
Butterbur for migraines
Migraine headaches are more than an inconvenience; they can quickly become a painful and debilitating medical condition. Each year, approximately one million people will enter hospital emergency rooms seeking relief from migraine headache pain.
Unfortunately, there is no single migraine treatment that works well for all patients.
Treating migraines has always been a challenge for the medical community, largely because we don't have the full story on the biological cause for migraines. We know there are external triggers that induce migraines: stress, anxiety, lack of sleep and a poor diet. We also know some people get migraines from extreme sensory stimulus, such as loud noise, foul odors or bright lights (computer screens, televisions).
But how do these triggers turn into painful migraines?
Migraines appear to be linked to abnormal electrical charges moving across the brain. This abnormal activity is called 'cortical spreading depression' and is seen as a wave of excited brain cells that is then followed by a wave of low brain cell activity.
These waves of electrical activity lead to the release of peptides and other factors that cause swelling and irritate a specific brain region, the trigeminal system (Silberstein, 2004). The trigeminal system handles sensations associated with our face and head, which could explain why migraines cause pain in these areas.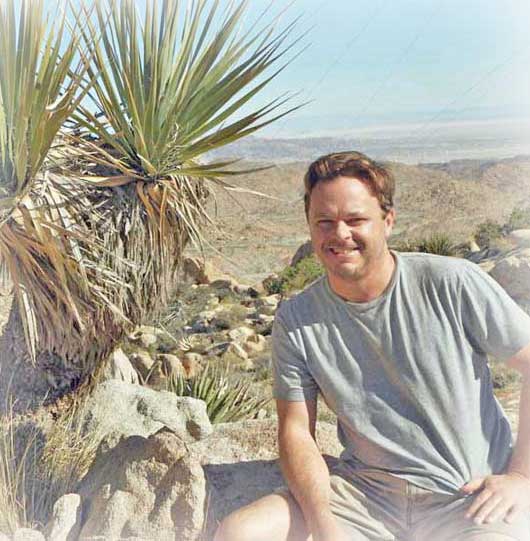 Butterbur is a promising alternative remedy for migraine sufferers.
Clinical results demonstrate butterbur's effectiveness (Diener, 2004; Grossmann, 2000; Lipton, 2004; Pothmann, 2005). The power of this plant likely comes from its anti-inflammatory and muscle relaxing properties.
Butterbur extract contains multiple sesquiterpene compounds that decrease inflammation and relax the blood vessels inside our brain. These compounds are called petasins.
Research shows how these petasin compounds alter calcium channel interactions and shut down the inflammatory proteins, LOX and COX-2. Both of these petasin activities are linked to migraine pain relief (Eaton, 1998; Pearlman, 2001; Sheftell, 2000).
Several high-quality clinical trials have demonstrated butterbur's effectiveness at reducing the symptoms and incidence of migraine headaches (Lipton, 2004; Pothman, 2005). A study published in Neurology reports that taking 75 mg. of butterbur twice daily is sufficient to cut migraine frequency in half (Lipton, 2004).
The authors report a 48% reduction in migraines as compared to a placebo control group (p= 0.0012).
That is a significant finding.
Based on such findings, the American Academy of Neurology (AAN) and American Headache Society (AHS) endorsed butterbur as a preventative for migraine headaches with a Level A recommendation (Loder, 2012). In 2012, the AHS and the AAN issued updated guidelines for the prevention and treatment of episodic migraines. This group reviewed a large body of published data on multiple forms of drug and supplement approaches to migraine headaches.
They determined that 6 migraines treatments were considered Level A (Divalproex/sodium valproate, Metoprolol, Petasites (butterbur), Propranolol, Timolol, Topiramate).
The Level A distinction was given for treatments for which there are at least 2 high-quality, randomized, controlled trials demonstrating efficacy. Level A status means the treatment has been 'established as effective and should be offered to patients requiring migraine prophylaxis.' This group included 3 beta-blockers, 2 anti-epileptic drugs and the herbal supplement butterbur (Loder, 2012).
Lastly, it should be mentioned that migraines are an extremely variable health condition and the use of butterbur may not yield successful results for all individuals (Agosti, 2006).
What factors should you look for in a quality butterbur supplement?
In general, butterbur is well tolerated by our bodies when used at recommend dosage. It should be noted that butterbur should not be taken while simultaneously taking other medications that effect liver function (for ex. carbamazepine, phenobarbital, rifamin).  These liver function drugs may affect the manner butterbur is metabolized.
Choose a PA free butterbur brand
When choosing a butterbur supplement it is critical to choose a brand that is labeled 'PA free'. Pyrrolizidine alkaloids (PA) are compounds that occur naturally in butterbur but need to be removed because they are toxic.
Your supplement should be clearly labeled butterbur PA free.
All of the butterbur supplements reviewed below are labeled 'PA free'. Some of the supplements contain only butterbur, others include additional ingredients related to neurological health.
Remember to bookmark this page! We will keep updating this article with the latest health reports and new clinical results regarding the benefits of butterbur extract.
Butterbur reviews of quality supplement brands
The German company Weber and Weber produce a brand of butterbur root extract using an effective and patented process for removing pyrrolizidine alkaloids (PAs). Randomized, placebo controlled clinical trials were performed in Germany using Petadolex. The results demonstrated that Petadolex performed better than placebo in regards to reducing migraine frequency, furthermore, there was no liver damage reported as a side effect (Grossmann, 2000). The only active ingredient is 50 mg. of standardized butterbur extract.
NOW is a large US company that's well regarded for producing dependable supplements. They've been in the health supplement industry for 80 years. NOW performs considerable product testing to ensure a potent form of plant is in each capsule. Elwood Richard, the NOW founder, helped the NPA (Natural Products Association) develop the 'Tru-Label' program, which ensures the advertised plant species and extract type are present in each bottle. Additionally, NOW takes considerable steps to be an environmentally responsible company.
The NOW butterbur capsule contains 75 mg. of butterbur extract and 200 mg. of feverfew (Tanacetum parthenium). Feverfew is another plant traditionally used for neurological health reasons.
Solaray is a large US company that sells butterbur extract in vegetarian capsules. Solaray butterbur capsules contains 50 mg. of certified PA free butterbur extract with no additional ingredients. Solaray was formed in 1974 and gradually evolved to carry over 1000 health supplements. Using multiple bio-markers, Solaray tests each supplement to ensure a biologically active form of butterbur is present in each bottle. Additionally, Solaray has applied their "Green-Screened' logo to their butterbur capsules, which indicates the herb has been independently analyzed for microbial, pesticide and heavy metal impurities.
Preventa Migraine is made by Family Tree Remedies, a small US company that manufactures their butterbur capsules in a GMP certified facility (Good Manufacturing Practice) located in the United Sates. Preventa Migraine is different than the other supplements discussed in that they use a combination of 4 ingredients in one capsule:
PA free butterbur (75mg)
Magnesium (200mg)
Riboflavin (200mg)
Feverfew (200mg)
Feverfew (Tanacetum parthenium) is another herb also used for neurological health issues. Complimentary studies have suggested the benefit of combining Feverfew and Butterbur for migraines.
Thanks for stopping by the EthnoHerbalist… we now have one last thing to tell you about.
We occasionally hear about free trial offers on exciting new supplements.
This month, our friends at Onnit are giving away the following items. Click on each item below to learn more.
Onnit is a very cool and well-respected health and fitness company based in Austin, Texas. They've quickly developed a passionate fan base. If you're familiar with Joe Rogan and his podcast, then you've already heard him praise Onnit and the supplements listed above.
The health claims and statements regarding any health supplements mentioned on this page have not been evaluated by the FDA. These products are not intended to diagnose, treat, cure, or prevent any disease. This page contains affiliate links and I will be compensated if you make a purchase after clicking on my links. Read more…

Citations
Agosti, R., et al. "Effectiveness of Petasites hybridus preparations in the prophylaxis of migraine: a systematic review." Phytomedicine 13.9 (2006): 743-746.
Diener HC, Rahlfs VW, Danesch U. "The first placebo-controlled trial of a special butterbur root extract for the prevention of migraine: reanalysis of efficacy criteria". Eur Neurol. 2004;51(2):89-97.
Eaton J. "Butterbur extract, herbal help for migraine". Nat Pharm. 2:23-24. 1998.
"Evidence-based guideline update: NSAIDs and other complementary treatments for episodic migraine prevention in adults. Report of the Quality Standards Subcommittee of the American Academy of Neurology and the American Headache Society.". Quality Standards Subcommittee of the American Academy of Neurology and the American Headache Society. Neurology, Apr 24;78(17): 2012.1346-53. Retrieved 2012-10-02.
Grossmann M, Schmidramsl H. "Butterbur reviews: An extract of Petasites hybridus is effective in the prophylaxis of migraine". Int J Clin Pharmacol Ther. Solaray butterbur, Sep;38(9):2000. 430-5.
Loder E, Burch R, Rizzoli P. "The 2012 AHS/AAN Guidelines for Prevention of Episodic Migraine: A Summary and Comparison With Other Recent Clinical Practice Guidelines". Headache, 2012 American Headache Society. ISSN 0017-8748.
Lipton RB, Gobel H, Einhaupl KM, Wilks K, Mauskop A. "Petasites hybridus root, butterbur PA free is an effective preventive treatment for migraine. Neurology. Dec 28;63(12): 2004. 2240-4.
Pearlman EM, Fisher S. Preventive treatment for childhood and adolescent headache: "Role of once-daily montelukast sodium".Cephalalgia. 21:461. 2001.
Pothmann R, Danesch U. "Preventa migraine prevention in children and adolescents: results of an open study with a special PA free butterbur root extract". Headache. 2005 Mar;45 (3) :196-203.
Sheftell F, Rapoport A, Weeks R, Walker B, Gammerman I, Baskin S. "Montelukast in the prophylaxis of migraine: A potential role for leukotriene modifiers". Headache. 40: Family tree remedies (2000)158-163.
Silberstein SD. "Migraine pathophysiology and its clinical implications". Cephalalgia. 24 (2004) Suppl 22-7.
Click on the icons below to follow us on social media!