Ethnobotany of southern California native plants:
Arrow weed (Pluchea sericea)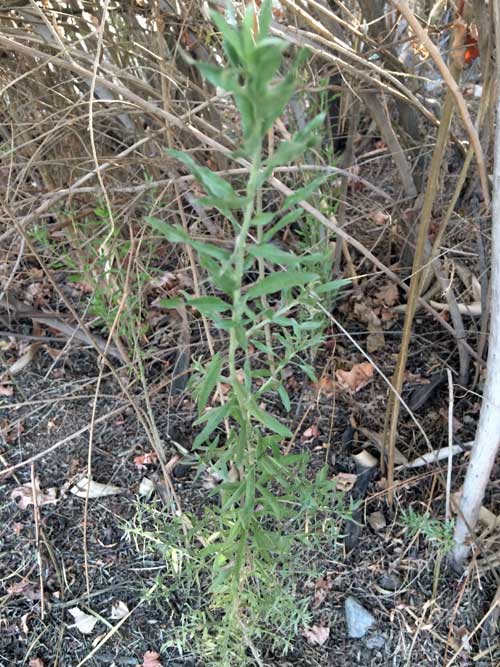 The slender, pliable stem of the arrow weed.
Arrow weed (Pluchea sericea)
This rhizomatous evergreen shrub is common in the lower Sonoran Desert and surrounding areas. Arrow weed features strong, slender stems that were used to make arrow shafts by the Cahuilla and other southern California settlers.
These flexible stems were also used for the construction of shelters. The stems contributed to the thatching in the walls of houses.
The roots of young arrow weed plants were roasted and eaten.
Medicinally, the Cahuilla used the arrow weed as a remedy for diarrhea and as an eyewash.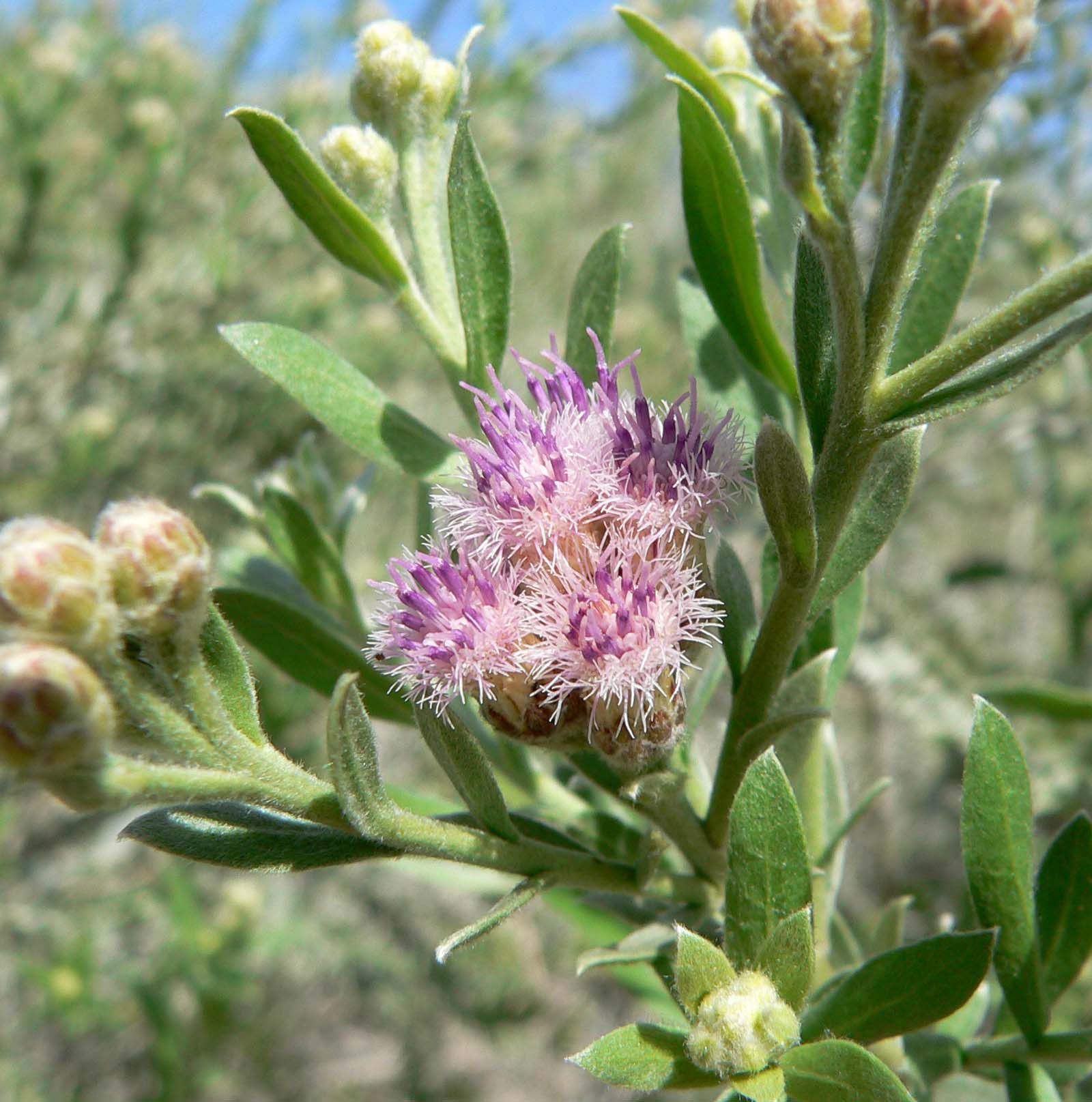 References:
Curtin, L. S. M. 1949 By the Prophet of the Earth. Sante Fe. San Vicente Foundation (p. 105)
Spier, Leslie 1928 Havasupai Ethnography. Anthropological Papers of the American Museum of Natural History 29(3):101-123, 284-285 (p. 285)
On our main ethnobotany page, we present a clickable list of the southern California native plants that became a part of the culture of Native Americans and early European settlers. These plants were used for medicine, food, shelter, drink, tools and art.
Warning: The information about plants on this website is intended for general educational purposes only. The author of this website accepts no responsibility for problems arising from the user's misidentification, misuse, or use of plants. Please read the full TERMS associated with this website.