Ethnobotany of southern California native plants:
Desert agave (Agave deserti)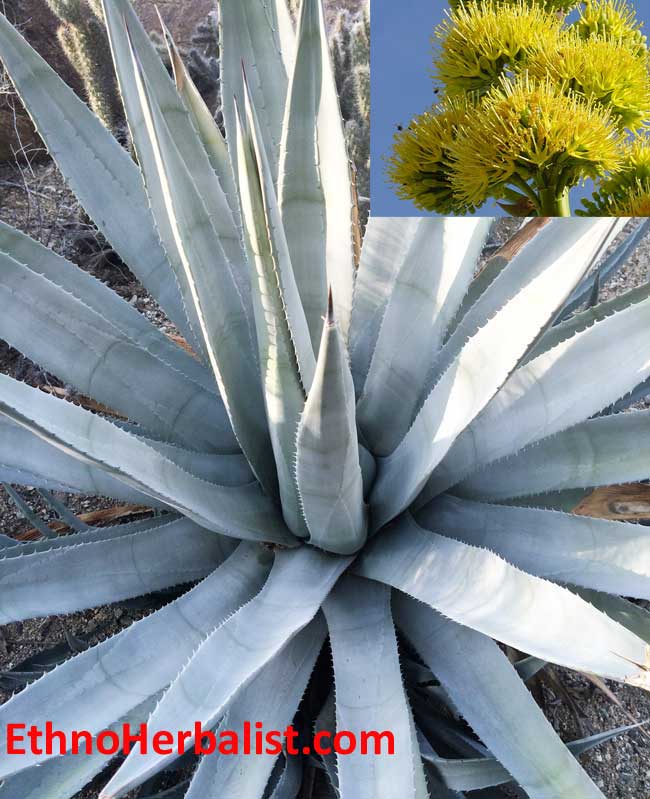 Desert agave with inset yellow flower cluster.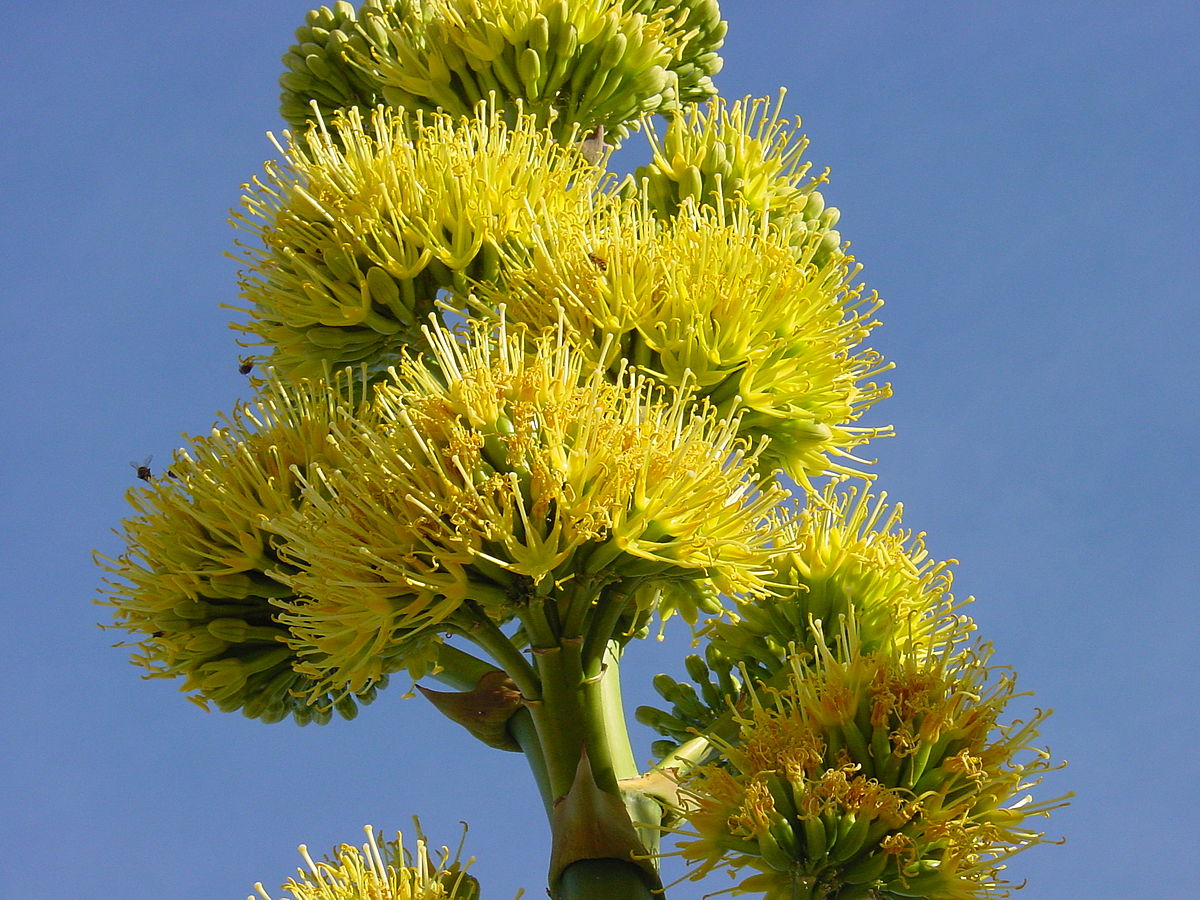 Flower cluster at top of desert agave flower stalk.

Desert agave (Agave deserti)
This common agave grows in dense clumps on rocky hillsides below 6,000 feet. The plant has an elusive flower, it only appears after approximately 20 years of growth. The parent plant then dies once the flower appears.
After the death of the agave, the plant is replaced by young offshoots, which develop adjacent to the parent plant.
The desert agave was incredibly important to for both food and fiber. The Cahuilla people used agave fiber extensively for clothing, they referred to this plant as, 'a-mul.'
Native people of southern California used the agave's fibers to prepare cloth and rope. Agave fibers were also used to make brushes, fishing nets, shoes, baskets and bowstrings.
The sharp tips at the terminus of the agave fronds were used for needles to thread clothes. These strong tips also made excellent weapons.
After cooking, most of the agave plant could be eaten (flower stalks, seeds, blossoms, leaves.) The young flower stalks were harvested in spring and summer. Once picked, they were roasted in a fire and eaten. The hearts, or the center of the stalks, were considered a prized part of the plant. The taste is described as somewhere between a pineapple and a candied yam.
The flowers from the agave were boiled to remove the bitterness.
This plant is incredibly drought tolerant, therefore desert agave remained an important food staple throughout the dry years.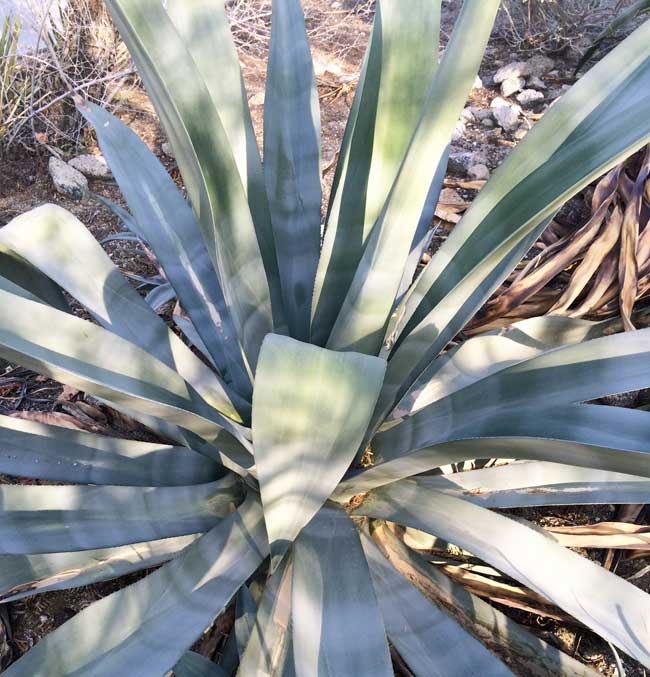 Desert agave in winter near La Quinta.

References:
Bean, Lowell John and Katherine Siva Saubel 1972 Temalpakh (From the Earth); Cahuilla Indian Knowledge and Usage of Plants. Banning, CA. Malki Museum.
On our main ethnobotany page, we present a clickable list of the southern California native plants that became a part of the culture of Native Americans and early European settlers. These plants were used for medicine, food, shelter, drink, tools and art.
Warning: The information about plants on this website is intended for general educational purposes only. The author of this website accepts no responsibility for problems arising from the user's misidentification, misuse, or use of plants. Please read the full TERMS associated with this website.